Social Media Marketing Services
An effective social strategy can help to grow an engaged audience, we help to maintain your social presence, engaging with your company's followers.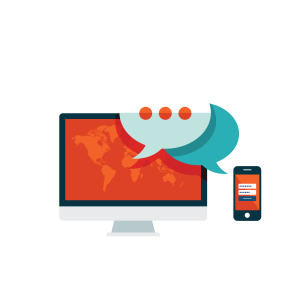 For online promotion of a business, having strong position on social media platform is really essential. Being a business owner or manager, you may need to carry out some important jobs and to take care of your brand image you need a professional social media partner. At Emarkepedia, we are dedicated to discover new leads for you. Generating new leads for you by promoting your brand on social media platform is our forte.
Social media is one of the easiest ways to get in front of your potential customers. An active and dynamic presence over social media builds credibility and trust about the brand. We believe that customer's engagement is vital for the acceleration of every company. Not only social media platform leverage your brand, but also boost up the organic rank on popular search engines.
Our SMM services include, but not limited to -
Ad creation and Management
Community Management
Competitive Analysis
Strategy Consulting
Content creation and posting
Share, likes and comments
We make you assure that you will notice a boost in site traffic. Our team carries out a comprehensive assessment of your current social media status and you will find a considerable different in your online fame.
We keep an eye on what your potential clients are searching and what do they think about you and your services. With regular social media activities, we keep your brands, products and services on the top of their intelligence. We are Social Media marketing agency in Dehradun, India.
Tell us about your project
Let us help you get your business online and grow it with passion
"A special thanks to Emarkepedia for taking over a difficult job and making the end result look fantastic. We heartily recommend Team Emarkepedia." "Emarkepedia - A consciously coordinated unit, that functions on a relatively continous basis to achieve a common goal or set of goals." This amazing team managed to get us to top positions on Google for our top keywords and kept us there! I would highly recommend this company to anyone! Gabriel Townsend
Quality Realty Service
This amazing team provides a constant flow of new leads, and gives us all the tools to convert those leads to customers. Naomi Crawford
Admissions director
What's included in our social media packages?
For all our social media packages we guarantee minimum monthly results, there are no set-up fees or long term contracts and you can stop any time you want with out any penalty fees.
All our social media packages include the following:

 High quality postings
We will create the postings based on content you have on your website and from related websites with the purpose of generating social media shares and interactions.

  Finding new targeted followers
We will discuss about your business objectives and adjust our social media campaigns to be aligned with your goals. We don't just try to increase your followers but we aim in finding new followers that matter and add benefit to your business.

  Business page optimization
Before starting our campaigns we will optimize your social media pages for maximum exposure and visibility.

  Campaign management
We will manage your advertising campaigns on Facebook, Twitter and LinkedIn making sure that you get the most from your advertising budget.

  Spam monitoring
There are a lot of spammers in social media and we will ensure that these stay away from your pages and accounts.

  Monthly progress report
At the end of each month you will get a progress report with all the details concerning your campaigns.

  Reputation Management (Optional)
We will monitor your social world and inform you about brand mentions that need your attention.
Why small businesses need social media packages?

  Find new customers

 Spread the word about your products and services

 Brand recognition & Trust

 Advertise your business, products or services


 Create a community and loyal following


 It's good for SEO
Select the package that is closer to your budget and needs.
Submit the form by clicking the Start Now
button.
One of our social media specialists will contact you to discuss the fine details and start your campaign.
To maximise Social Media Marketing output for our clients we also incorporate powerful medium like Search Engine Optimization, Unique Content Writing, Search Engine Marketing, Mobile Development, Mobile Marketing and Email Marketing.
Know more on how we can assist you with your Web Branding!