Let us help you grow your business through the web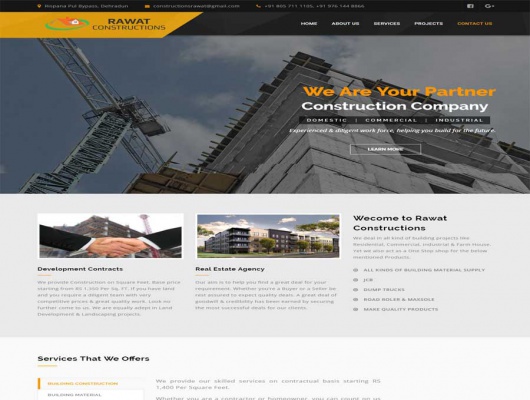 Rawat Constructions is a leading supplier of materials and products utilized in concrete construction industry since 1995. We are equally contributing towards Land Development, Land Scaping & Farmhouse building projects.
Where we take complete measures of eco sensitivity and build set ups in a creative & contributing way for its users.